Listeners use the Blast Radio app to follow you, tune in, and send Vibes and Fan Mail.  
Whenever you broadcast, your followers get a push notification and can listen live or for 24 hours afterwards.
You can always download your past broadcasts to use however you like, even if it's expired for listeners.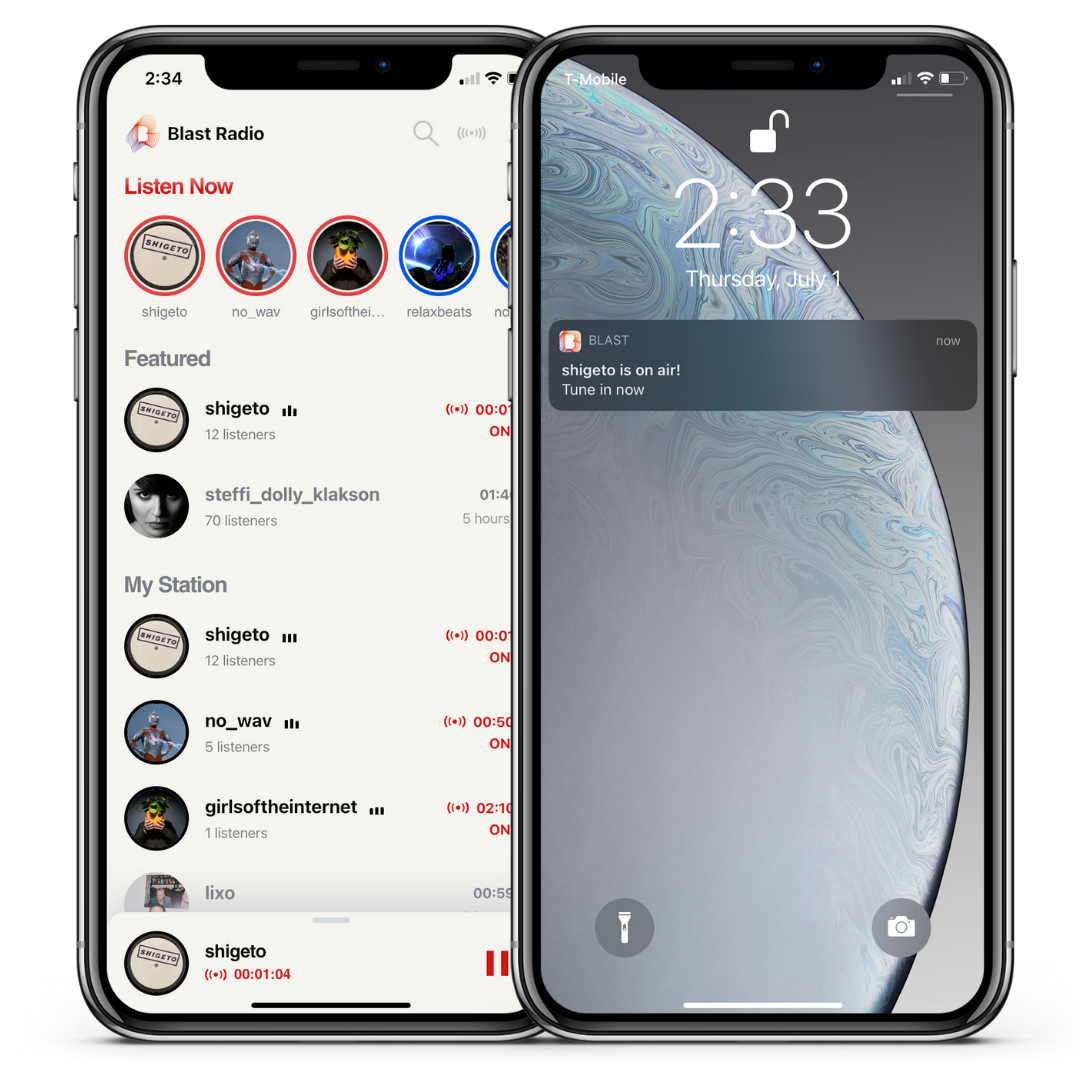 Your profile and Station:
In order to broadcast, you must have the Blast Radio app and an active profile.

Download the app:

→ Download for iOS
→ Download for Android
Complete your profile with:
→ Your bio and a promo link
→ A profile image, featured image, background image
→ Tags that describe your broadcasts  
Your Station will show any broadcasts you have live and then any available broadcasts from other people you follow on Blast Radio.